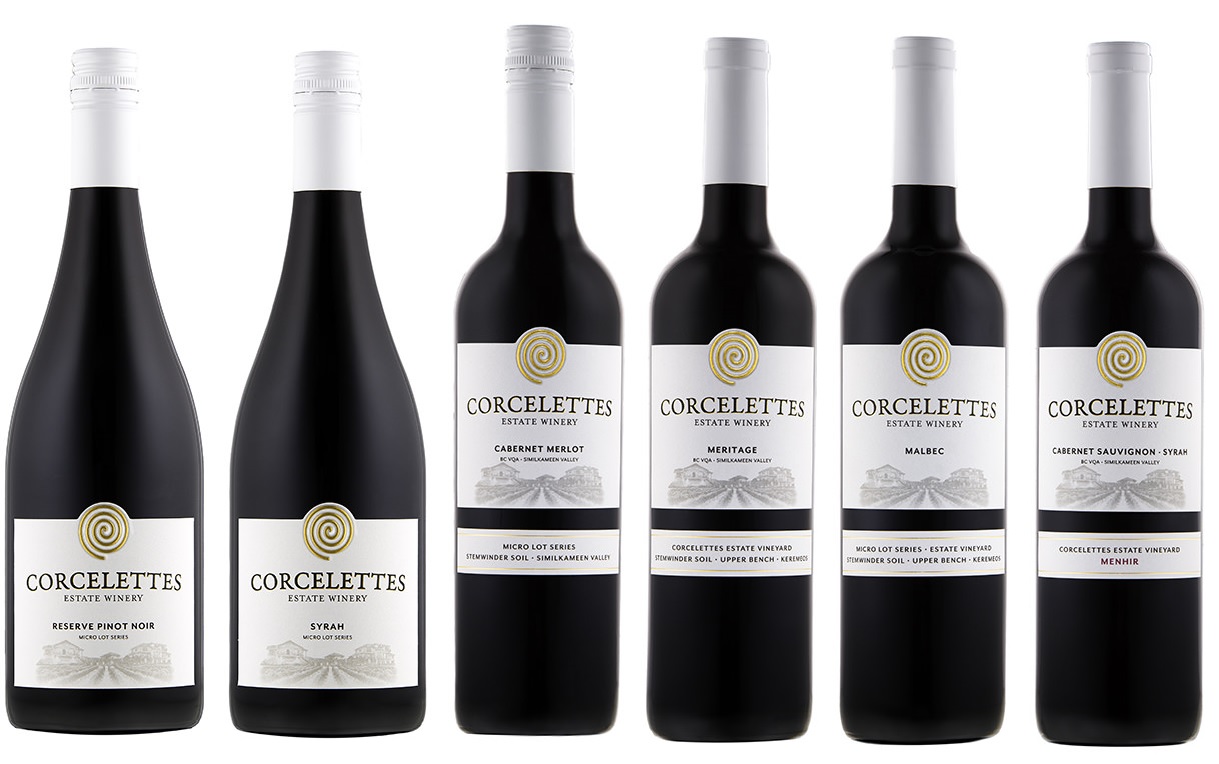 All packages are based on availability and what our vineyards yield from year to year, so they often change. We find our Club members love the variety that comes with the changes! Amount of each wine may vary to include our various micro lot wines, however Club packages typically include 3 bottles of each of the following wines for a total of 12 bottles.
Spring 2019 Shipment
Pinot Noir 2018 (3) $21.65
Reserve Pinot Noir 2017 (3) $30.35
Merlot 2016 (3) $23.39
Menhir 2016 (3) $34.70
Fall 2019 Shipment
Cabernet Franc 2017 (3) $29.49
Malbec 2017 (2) $27.74
Meritage 2017 (3) $31.22
Menhir 2017 (3) $34.70
Cabernet Sauvignon 2016 (1) $60.78
(Prices do not include taxes.)
Benefits of Becoming a Club Corcelettes member
*Club membership is good for two shipments of wine per year, for a minimum of one year. The winery assumes continued membership unless notified otherwise. If a Club member cancels membership before receiving their second shipment, they will be charged $50, as free shipping is only applicable to full memberships. Corcelettes must receive notice of membership discontinuation at least one month prior to the scheduled shipment date, otherwise a $50 fee will be incurred. Wines are subject to change per shipment (ie; Corcelettes may at times substitute Merlot for Syrah for example, small change in cost may apply and Club Members will be notified).
Custom packages (where Club members wish to make substitutions within their curated pack) will incur a $10 service fee.
Free shipping applies to all provinces from British Columbia to Quebec and Ontario, Maritimes and Territories pay $40 shipping per Club case.