Passion. Precision. Purpose.
Corcelettes Estate Winery, located on 150 acres in the pristine Similkameen Valley, blends passion, precision and science to craft expressive, small lot premium wines. Led by Charlie and Jesce Baessler, the skilled team at Corcelettes is committed to creating exceptional wines and experiences. In history the word "Corcelettes" described a royal garden; this has not changed with the team's continued attention to the land and precision practices in both the vineyard and cellar.
We place greatest care in our viticulture and believe in making our wine on the vine. Cultivating our estate vineyard and working closely with our local growers, no short cuts are ever taken in finding balance between viticulture, our environment, and winemaking. Our first vintage was in 2011, consisting of 200 cases. We currently craft 8200 cases of wine per year, with plans of each future vintage growing in production size.
With 30 planted acres and expanding, we present a growing range of premium wines that showcase the stony, windswept terroir of the Similkameen. Our portfolio includes predominantly Bordeaux varietals, Syrah, and Pinot Noir crafted from Similkameen grown grapes. There is also a small selection of premium wines from the Micro Lot Series, wines crafted from specially selected grapes available only in limited quantities.
The Similkameen Valley is a rugged, magical place that is the Canadian wine industry's best kept not-so-secret anymore, and we couldn't be more proud to have planted our roots here.
Corcelettes was named Top 10 Small Wineries in the 2018, 2019 & 2021 National Wine Awards of Canada, as well as Top 10 overall in Canada and Top 10 BC Wineries 2019.
Be part of our journey.
Get a taste of it!

Spirals are found in many ancient cultures and are considered symbols of energy, growth, progression and evolution. The single spiral is one of the oldest, most sacred symbols in humanity and is a reminder of our evolving journey in life.
The spiral symbol resonates with the family and team at Corcelettes Estate Winery as we too continuously progress, grow and evolve – through our vineyards, our cellar and the wine in your glass.
---
Our Vineyards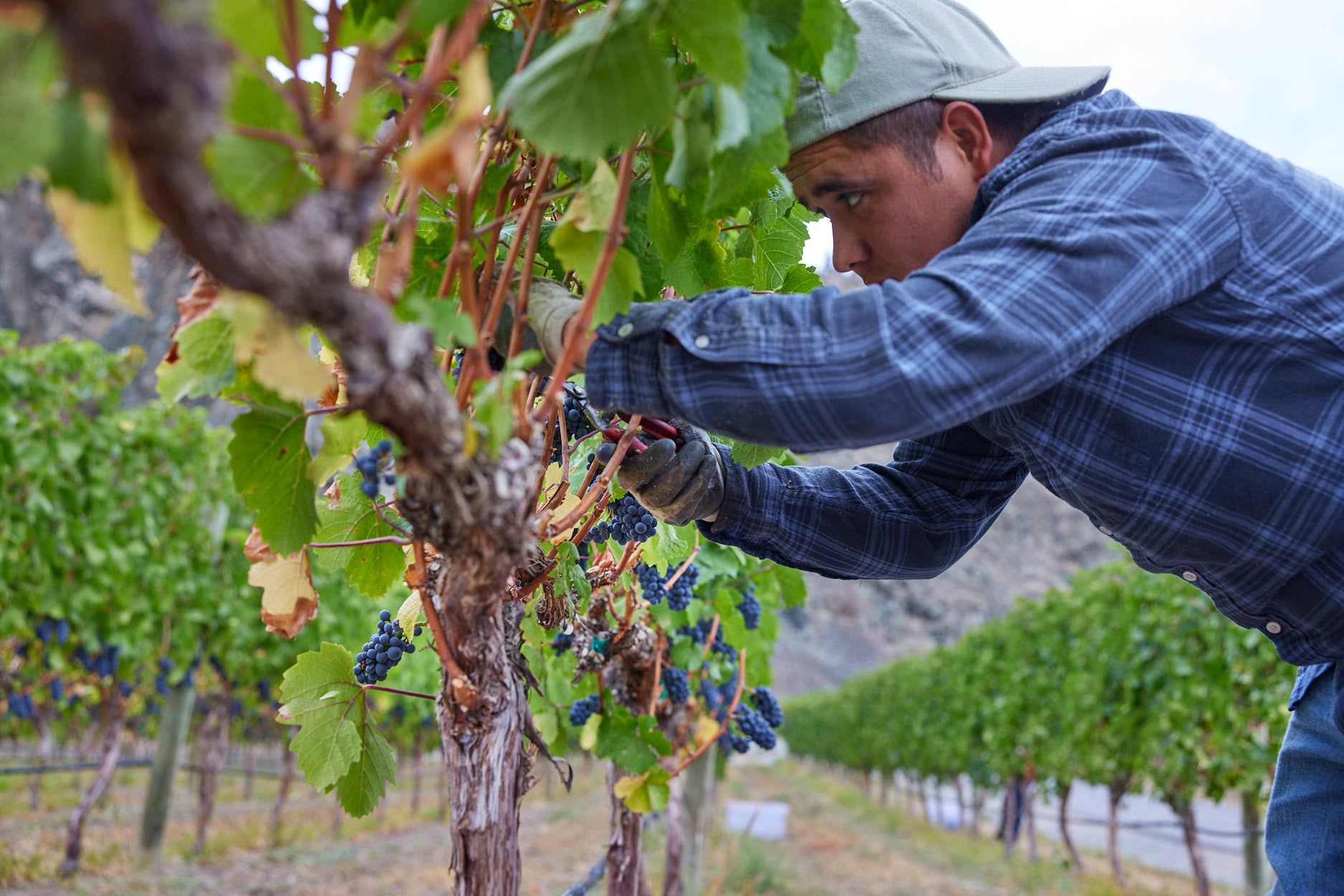 We source most of our grapes from our Estate Vineyard and Middle Bench Vineyard. We also work with an awesome couple from Second Chance Vineyard in Cawston, who grow exceptional Gewurztraminer, Pinot Gris and Pinot Noir. We are 100% Similkameen Valley grown.
Our Team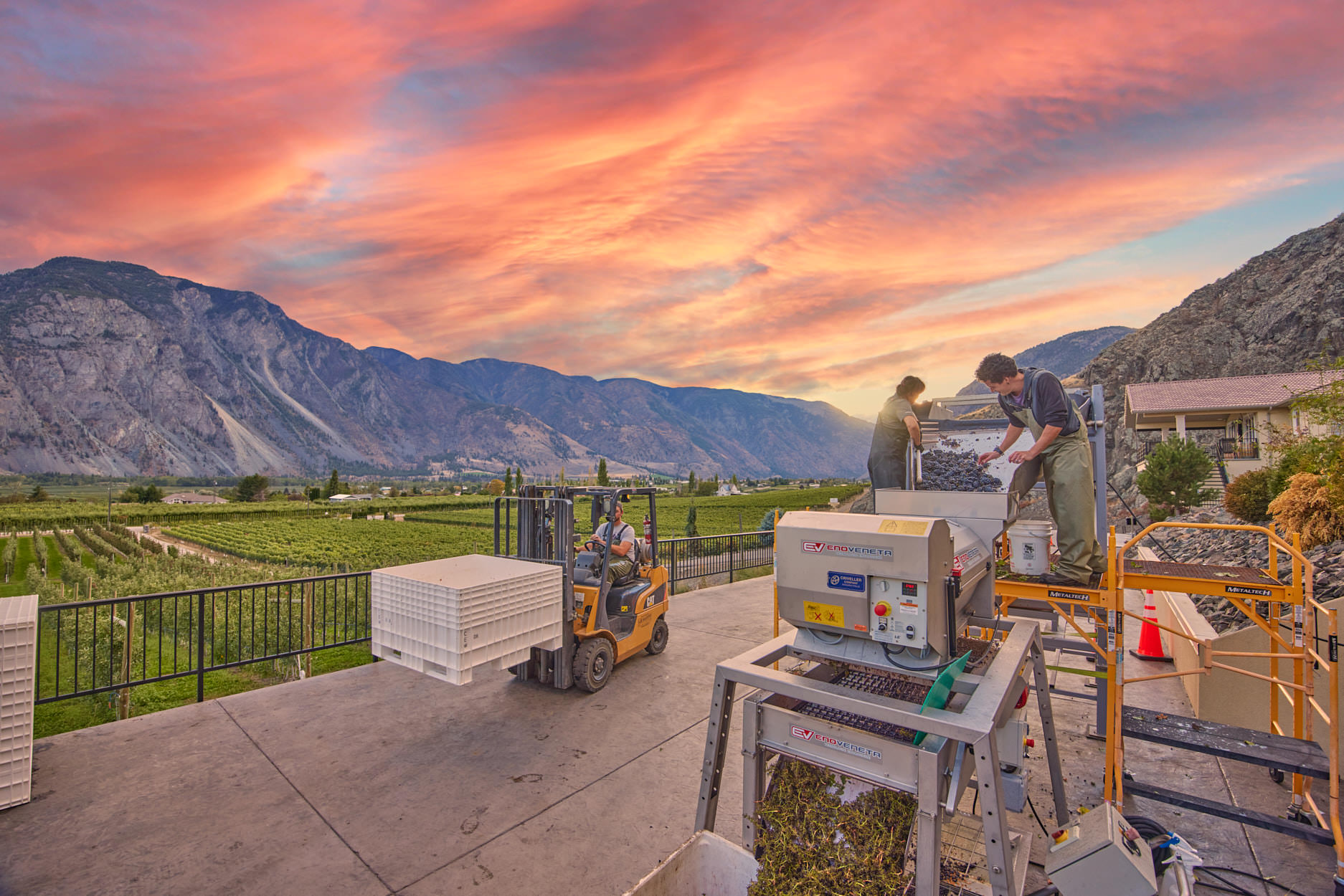 We pride ourselves on the personalities behind our brand. We began as a Swiss family run micro-winery, now we continue to evolve with our partners and staff into what we believe is an outstanding business. Together we offer not only exceptional wines, but also a remarkable experience at Corcelettes Estate Winery.
---
Currently developing our "K-Vista" Vineyard...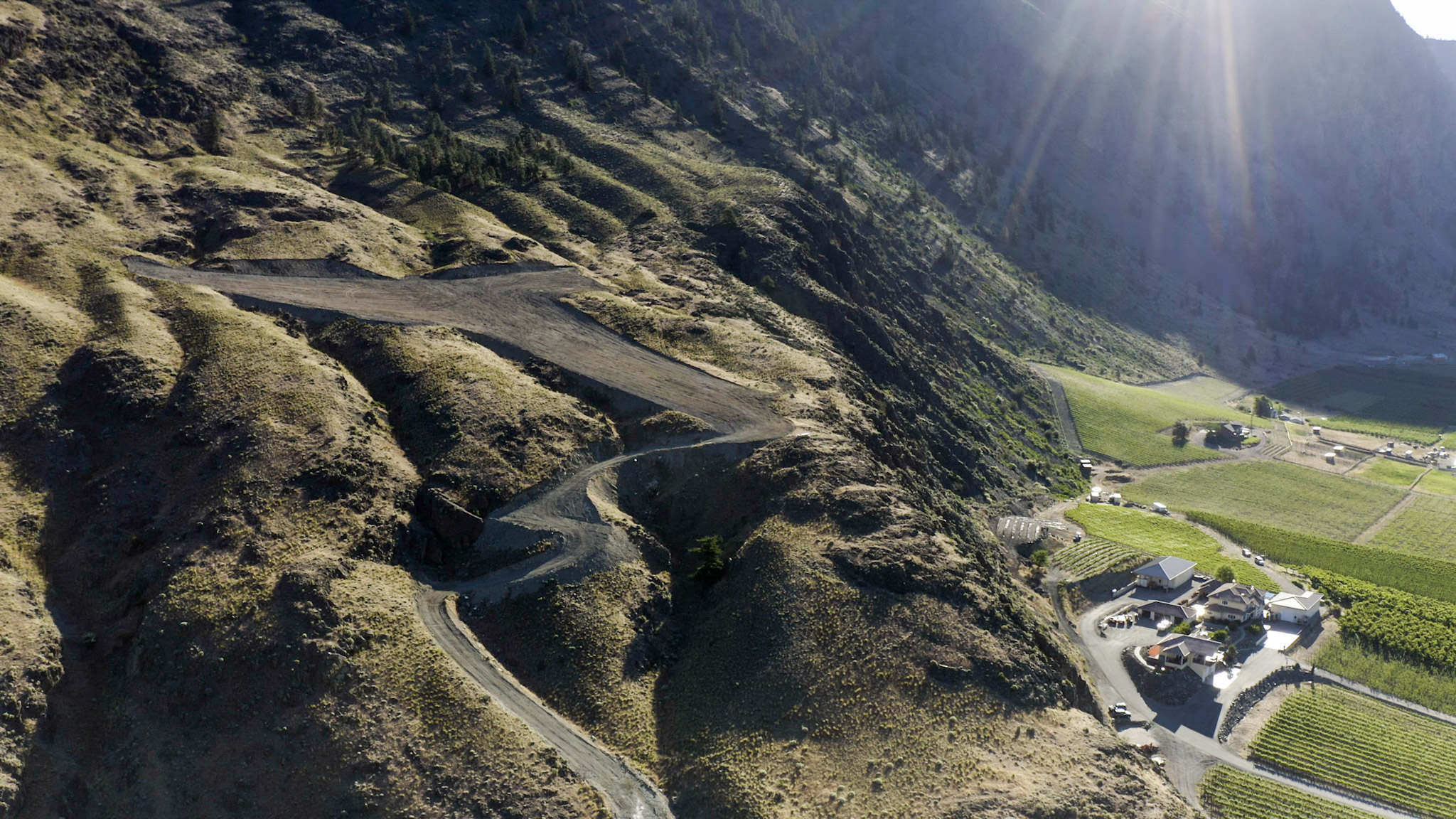 We have recently planted 3 acres of Pinot Noir (3 different clones) on a site above our estate vineyard that ranges from 80-120m higher in elevation than the estate. We are very excited about this project and cannot wait to share with you the wines that are born from this new and charasmatic vineyard!
Be part of our journey. Get a taste of it!