Winery Events
---
Table de Famille
"Season 3"
Pleased to announce the third season of our partnership with local food artisans, Tree to Me Farm Market and Fruit Stand. We will be serving up some delicious food and wine pairings once again in an intimate harvest style dinner. Last year tickets for each dinner sold out very quickly, so be sure to reserve yours as soon as possible! Purchase tickets by clicking here.
Dinner dates as follows-
June 22nd @ Tree to Me 6:30pm
July 13th @ Tree to Me 6:30pm
August 10th @ Tree to Me 6:30pm
September 21st @ Corcelettes Estate Winery 6:30pm
Like and follow us on Instagram & Facebook for more information and also news of other Corcelettes events!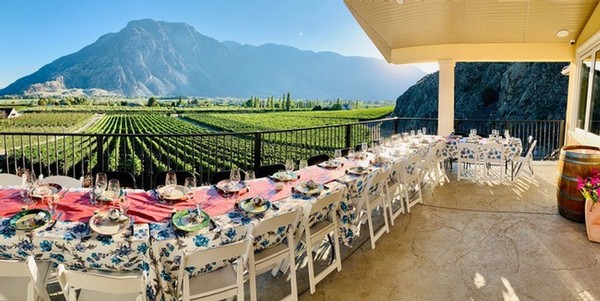 ---
| Sun | Mon | Tue | Wed | Thu | Fri | Sat |
| --- | --- | --- | --- | --- | --- | --- |
| 26 | 27 | 28 | 29 | 30 | 1 | 2 |
| 3 | 4 | 5 | 6 | 7 | 8 | 9 |
| 10 | 11 | 12 | 13 | 14 | 15 | 16 |
| 17 | 18 | 19 | 20 | 21 | 22 | 23 |
| 24 | 25 | 26 | 27 | 28 | 29 | 30 |
| 31 | 1 | 2 | 3 | 4 | 5 | 6 |